The healthy way: pure Lecithin and Phosphatidylserine from IVOVITAL
Whether it's sunflower-, soy-, or rapeseed-lecithin – IVOVITAL is your first point of call when it comes to lecithin or pure phosphatidylserine. Every day, we strive the make the world a little bit healthier and therefore rely exclusively on the highest of qualities, without using any additives. With IVOVITAL, you'll get lecithin and phosphatidylserine in its purest form.
We are now fully certified – Buy organic products from the IVOVITAL online shop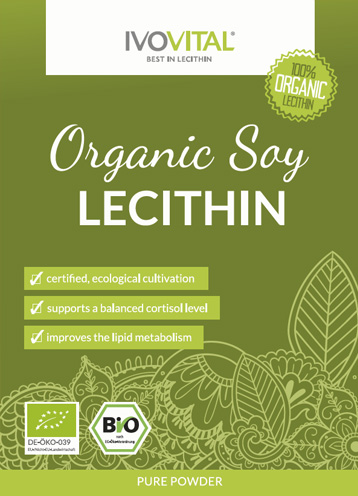 The German inspection authority of GFRS [Association for the Protection of Resources] has certified that we are organic. The IVOVITAL inspection number is: DE-ÖKO-039.
Organically grown lecithin is of outstanding quality and is guaranteed to be free of GM material. Anyone who is interested in buying IVOVITAL organic lecithin can choose between different types: Organic lecithin from soy, canola or sunflower. We offer large units weighing 300g to 1200g as well as measurements of 275ml to 550ml. When it comes to consistency, you can also choose between powder and liquid.
We consistantly extend our product range and will frequently offer additional types or different forms of our products.
Pure lipid power with phosphatidylserine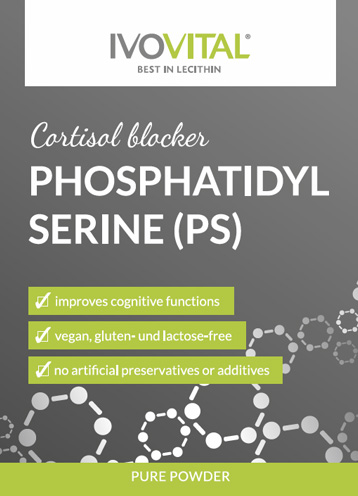 It goes without saying that when you shop with us, you will also be getting high quality phosphatidylserine (PS). In medicine, phosphatidylserine is used for treating dementia and hyperactivity – as a nutritional supplement, it has a huge effect on the body and mind. It has an effect on the whole body, but focuses on the brain and the central nervous system. It plays a primary role in transmitting signals and naturally supports the brain cells in storing and recalling information.
If the serine level in the brain drops under a certain level, the body tries to balance out this deficiency with high levels of activity. As a result, stress hormones (cortisol) are released – this is known to have negative effects. Because of this, phosphatidylserine functions as a cortisol blocker and is used by many professional athletes.
The natural source of phospholipid and choline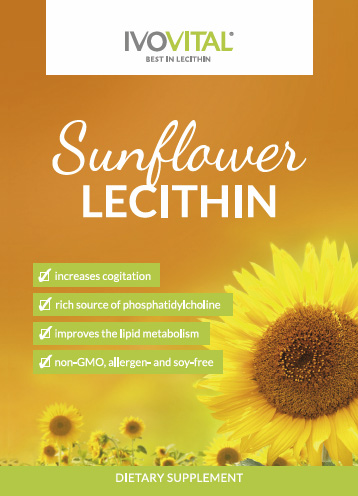 A few years ago, lecithin became a vital substance which could improve brain function. Today, we know that it is also responsible for a wide range of functions in the body and can prevent illness.
Because phospholipid is heavily involved in metabolic processes and the supply of energy, lecithin can support these functions very well. It is one of the main building blocks of the human cell membrane and therefore functions on many different levels: in the brain, bowel and lungs. Alongside the clear increase in cognitive function, lecithin has been proven to have positive effects on the liver, gall bladder, muscle strength, stamina and pregnancy.
One the one hand, it is a superb nutritional supplement for people who consider a healthy body and a brain which is in perfect working order to be of great importance and on the other hand, it has many uses in the field of competitive sport, body building and fat burning.