IVOVITAL is your first point of call when it comes to all kinds of lecithin. Because we specialise in sunflower lecithin, phosphatidylserine (PS) and other types of lecithin, you have come to the right place if you want to make a positive impact on your health and quality of life in a natural way.
IVOVITAL – experts in lecithin. We are a company from Hofgeismar (near Kassel) and are committed to making the world a healthier place. This is an ambitious goal which we aim to achieve with expertise, service and quality. In this context, we specialise in lecithin, that combines the newest discoveries in medicine with the diversity of nature.
Lecithins are a group of phosphatidylserines and consist of fatty and phosphoric acids, glycerine and choline. From a chemical point of view, they function as an emulsifier and bind fat with water. It is because of this that you can find lecithin in all kinds of food, such as chocolate, bread and other baked goods. They are also used in instant products such as hot chocolate or cream fillings.
Because it is a natural source of choline and phosphorus, lecithin has a hugely positive effect on cholesterol levels, the liver, memory and the immune system. This makes it an excellent nutritional supplement, suitable for daily use, which is vegan and gluten free.
However, IVOVITAL lecithin does not just support our health. Many chefs and believers in molecular cuisine have discovered lecithin for themselves as it gives chocolate, desserts, quiches, dips, etc. a creamy texture. In addition to this, all kinds of yeast turn out well and easy with lecithin. Above all, it is sunflower lecithin powder, which is sold by IVOVITAL, which makes using lecithin in cookery easy.
As experts in the field of lecithin, we can also offer you phosphatidylserine (PS). Above all, in its concentrated form, PS offers countless advantages for athletes. As a cortisol blocker, it makes the body recover more quickly after training. Moreover, if phosphatidylserine is consumed, it also helps the performance of brain cells. This feature means that phosphatidylserine is used in medicine to treat dementia patients and those suffering from ADD.
Our lecithin is subject to strict inspections, in order to guarantee the consistent high "purity requirement" of our lecithin. We know what's "inside", from the seed to the packaging.
As you can see, IVOVITAL lecithin can be used in many different ways and will also enrich your life. Here in our shop, you can buy lecithin of the highest quality in a range of quantities. If you have any questions or comments on sunflower lecithin, lecithin, phosphatidylserine (PS), IVOVITAL or our online shop, just send us an email at mail@ivovital.de.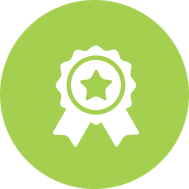 NON-GENETICALLY MODIFIED SEED
You are on the right page with sunflower lecithin: it is anti-allergenic and the sunflower seed is not genetically modified (non-GMO), so each harvest is free of genetically modified seeds.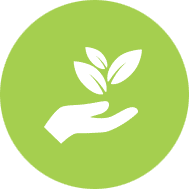 THE EXTRACTION OF LECITHIN
The lecithin is extracted via cold pressing (similar to high quality olive oil) and taken from the sunflower seeds or the soya bean.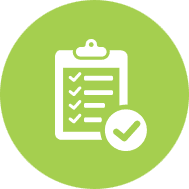 INSPECTION
Both we and our manufacturers are subject to strict inspections in order to maintain the standard of "purity requirement" of our lecithin. We deliver to selected countries worldwide.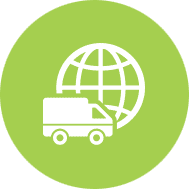 DELIVERY DIRECTLY FROM THE WAREHOUSE
All of our products can be delivered directly from the warehouse. For orders above €50,00, we deliver free of charge within Germany. We deliver to selected countries worldwide.