Organic sunflower lecithin, fluid
Organic Liquid Sunflower Lecithin – premium lecithin. It is not just a natural alternative to soya lecithin, it is also grown completely ecologically and it is therefore certified as being completely organic. It supports brain function and the metabolism of fat. Packaged in a high-quality glass bottle with a large, practical opening. Vegan and anti-allergenic.
Organic sunflower lecithin is the premium lecithin amongst all types of lecithin on the market. Organic sunflower lecithin can be bought from IVOVITAL as either a liquid or a syrup and is an excellent source of phospholipid. Phospholipids are part of the cell membranes and play a crucial role in metabolising fat. This is what lecithin is for, so that above all, brain cells can be grown and strengthened; however, lecithin also has a positive effect on heart and liver function.
As an anti-allergenic, GM free alternative to soya lecithin, our organic liquid sunflower lecithin is perfect for mixing into smoothies or muesli. Thanks to its emulsifying properties, it can also be used in baking and cooking and it is not just for amateur chefs who are perhaps making a solid yeast or a light bread dough.
SUNFLOWER LECITHIN AS EITHER A LIQUID OR A SYRUP – THE PERFECT NUTRITIONAL SUPPLMENT
Organic sunflower lecithin is ideal for everyone who cares about their health. Lecithin uses choline and phosphorus to look after the body and contributes to strengthening multiple functions within the body: it has been proven that heart, liver, and immune system functions improve when taking organic sunflower lecithin. It also helps alleviate circulatory, concentration and memory problems. Lecithin supports the liver in helping it to flush out fats.
In the brain, organic sunflower lecithin syrup improves nerve impulses because it insulates the nervous axons. As a result, dementia patients can benefit from lecithin too.
RECOMMENDED DOSAGE
Mix 10ml-20ml into your meals each morning and evening – that's it! 
Serving Size 1 tablespoon (10g)
Servings Per Container: 57

Amount Per Serving (10g)

% Daily Value*

Calories
85
– Calories from Fat
84
Total Fat
9.4g
13%
– Saturated Fat
1.1g
6%
– Mono-unsaturated Fat
1.2g
4%
– Poly-unsaturated Fat
4.2g
27%
Total Carbohydrate
<1g
<1%
Phosphorus
210mg
21%
Phosphatidylcholine
2900mg
Phosphatidylinositol
1900mg
Phosphatidylethanolamine
1500g
Phosphatidic Acid
500mg
*Percent Daily Values (DV) are based on a
2,000 calorie diet.
**Daily Value (DV) not established.
Indicated values are minimum values.
IVOVITAL® AND OUR PRODUCTS ARE CERTIFIED AS COMPLYING WITH THE EU ECO REGULATION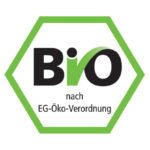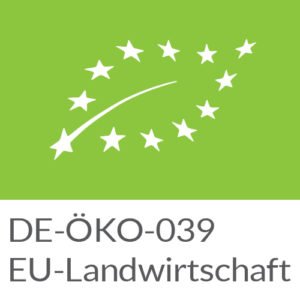 THE RIGHT QUANTITY OF SUNFLOWER LECITHIN TO SUIT EVERY NEED:
When it comes to organic liquid sunflower lecithin, IVOVITAL can offer you 2 different packet sizes: 275ml and 550ml. Packaged in a high quality glass container with a large, practical opening.
Organic sunflower lecithin can also be ordered by manufacturers in large quantities directly from the warehouse: 5 litres, 10 litres and 15 litres in food safe canisters with a secure seal.
NATURAL – NATURALLY!
Sunflowers are only ever grown naturally. They are not allowed to be genetically modified. As a result, sunflower lecithin, as opposed to soya lecithin, is 100% free of genetically modified material (non-GMO). In organic liquid sunflower lecithin by IVOVITAL, there is neither hexane nor carrier substances, so it is suitable for vegans.
Our organic sunflower lecithin is also gluten free and allergy free.
NUTRITIONAL ADVANTAGES OF IVOVITAL® ORGANIC LIQUID SUNFLOWER LECITHIN (LEZITIN)
Monounsaturated or polyunsaturated fats: 
The replacement of saturated fat with mono or polyunsaturated fats in your diet contributes to maintaining a normal blood cholesterol level.

Polyunsaturated fats have more than one double bond. They are important for human survival, but cannot be produced by the body itself. That means that these fats must be consumed in your diet or via the appropriate dietary supplement. It is particularly important to be aware of this with regards the consumption of polyunsaturated fats as these are rarely found in everyday diets. These are primarily found in oily fish as well as certain plant oils. Unsaturated fats are important for countless metabolic processes.
OUR ORGANIC LIQUID SUNFLOWER LECITHIN (LEZITIN) IS FREE OF ADDITIVES:
Gelatine free

Gluten free

Yeast free

Lactose free

No perfumes

No preservatives

No artificial colourings

No artificial sweeteners